General Information About Kothis
Posted by Admin on February, 15, 2021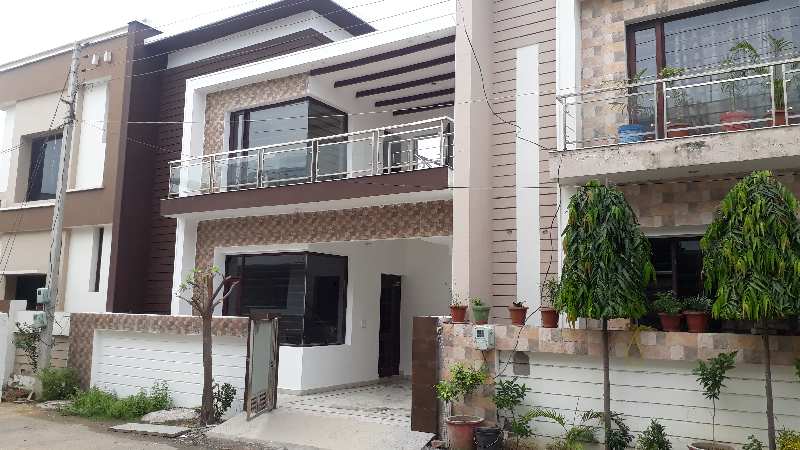 In the English dictionary, "Kothi" solely refers to bungalows. Bungalows are moderate-sized one-storeyed or two-storeyed houses. They are generally built into a sloped roof. In terms of square feet and size, they are not very large. There is a prevalence of varied types of a bungalow. It is marked as different and unique structures. One of its most unique features is the presence of a fewer number of rooms. These Kothis are smaller in size in comparison with multi-storeyed buildings, they are smaller in size. But in comparison to large buildings, bungalows or kothis occupy a larger area of land. There are dormer windows and verandas present in every bungalow. Many people keep their Kothi For Sale or rent.

Advantages of Kothi
In the above description, it has been stated that the kothis are smaller if compared to high buildings, but they occupy larger areas than the buildings. They possess several advantages which are the following:-

● Easy Maintenance: Kothis are very easy to maintain. One does not have to put in much amount of effort for its maintenance purpose. They do not need to be cleaned or washed regularly. Because of its small size, you do not need to explore different areas to keep it clean. The least one can do is swipe the floor once a week.

● Comfortable for living: Staying in bungalows is of great comfort. Bungalows open the way for the entry of sunlight during the day time and fresh air in the evening. The kitchens of kothis are planned profoundly. The bathrooms of Kothis are spacious and are sketched properly. The construction of kothis is well-designed that makes life much comfortable and easier. They are eco friendly as well. Jalandhar is bestowed with unique Kothis. Several times in newspapers, one might come across the Kothi For Sale In Jalandhar.

● Maintains privacy: Privacy is very important for every human being on earth. The first and foremost criteria of people before buying any house, complex, or bungalow is the privacy factor. Bungalows successfully maintain privacy and do not let your private life get public. Since it captures a larger plot of land, it keeps you away from neighbors or neighborhood residents. This is how bungalows or kothis act effectively in protecting your privacy.

● Beneficial for elders: For elderly persons, kothis are a better choice than buildings. Aged people cannot climb staircases, they are weak and their system does not allow them to climb staircases. Since bungalows are smaller than buildings, there is no question of climbing staircases. Elderly people can live at ease inside bungalows without worrying about climbing staircases.

● Environment Friendly: Living in bungalows leads to the reduction of energy. This is because there is only one floor present for heating and cooling. This proves that bungalows are really eco friendly. Along with that, they are widely known for their superior accessibility. They are productive in saving electricity as well.

Kothis are certainly very beneficial for humanity because of the unique characteristic features they possess. They have some real aesthetic decor as a result, of which people find them attractive and want to settle in Kothis or bungalows.


This entry was posted on February, 15, 2021 at 11 : 44 am and is filed under Kothi For Sale. You can follow any responses to this entry through the RSS 2.0 feed. You can leave a response from your own site.